Coaching at Dale Hill is provided by John Tolliday PGA Manager and Golf Operations Managaer and Sam Durling Head PGA Professional.
Why Coaching?
No matter how proficient you may be at your game, there are times when everyone wants to take some time out to improve their golfing technique.
Dale Hill's Professional staff will assist you in improving your game whatever your aims may be.
All individual lessons carried out by Dale Hill Professionals will include Video analysis; this will be followed up with an email after your lesson with your swing for you to refer back to at any time.
The one to one tuition can take place on the practice ground or on the golf course. John and Sam will instruct you on all areas of your game. Whether it is a first lesson for a beginner or fine-tuning for an advanced player our aim is to improve our pupils golf as well as their understanding and enjoyment of the game.
Lessons will cover:
Golf Fundamentals
Swing Basics
Short Game
Long Game
Course Management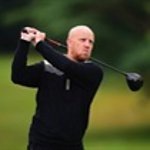 John Tolliday - Head PGA Professional
John has been at Dale Hill for 10 years and has a wealth of experience in retail and fitting. As Director of Golf he oversees the golf operation at Dale Hill. John is proud to be a Callaway ambassador and believe Callaway provide some of the best equipment available in the market. John will be overseeing the Dale Hill junior coaching for the coming year with help from his Assistants, and can offer a limited amount of one to one lessons to individuals. Please contact John if you need any assi
---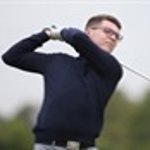 Sam Durling - PGA Professional
Sam has joined the Dale Hill team in 2014 and has been sides of the counter. Joining as a member in 2010, then starting his career in golf in 2014. Sam has recently completed the PGA training program and is now a fully qualified Professional. Sam can be contacted on sam@dalehill.co.uk
---